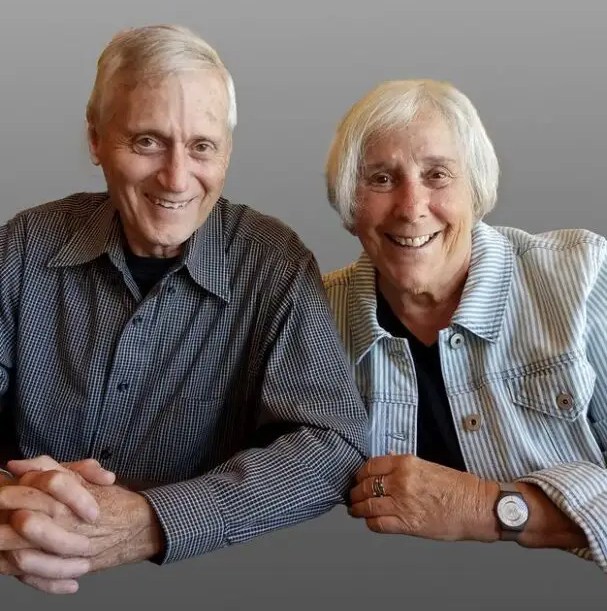 Dave grew up near Cleveland and attended Marietta College where he studied theater, earned a teaching degree and a varsity letter in tennis.
Dave acted and participated in Community Theater in and around the Cleveland area and continued his love of the theater all thru college. He went on to get his degree in teaching. Dave taught English, Math and Drama in the Columbus Public schools where he spent many hours directing and building stage sets.
Like Grandma Moses, Gardner got her start writing late in life while writing her popular blog called Bea-isms. Prior to her blog, her painting and sculpting classes led Bea to a very successful career as an Interior Designer. Bea still defines herself as an Interior Designer and writing as her hobby. She began formulating Bring It On…We're In Our 70's after moving back to Ohio during her years as caregiver for her husband, Steve. Bea was born in Canton Ohio and spent most of her childhood in Cleveland. She lived in Vero Beach, FL for 25 years and now reside in New Albany, OH.
Leading up to writing "Widows at the Club" their eyes met, then their hearts met, and soon their creative minds met. They wrote their play.
Shortly after her book was published a new Pickleball player began showing up in Bea's pickleball group. His name was Dave. Their first gab session after Pickleball one day led to a three-hour marathon at a nearby coffee shop where they learned how much they had in common. Both had lost their spouses about three years prior to this meeting.
There was no stopping them after that first outing away from the Pickleball crowd. Bea and Dave soon became a "thing". It didn't take them long to realize they wanted to be together permanently so they both sold their homes and bought and furnished a beautiful Condo in New Albany, Oh.
Due to the Covid 19 pandemic, the dating scene was pretty much confined to just the two of them and that was when they decided to to write a play together. They began by  adapting a lot of the discussions in the play from different aspects of Bea's book "Bring It On…We're In Our 70's.  And, that was the beginning of their two act play titled "Widows At The Club"
Subsequently, this awesome twosome was accepted in the New Writers Initiative at Curtain Players and along with 5 other playwriters, they were able to polish and complete "Widows at the Club".  In other words, they got their play stage ready.
On January 8, 2022, Curtain Players turned the theater over to Bea and Dave for a staged reading of their two-act play. The three actors and the director brought "Widows At The Club" to life in front of a live audience ….a dream come true for Bea and Dave. The "talk back" live from the audience after the performance gave credence to the success of their endeavors.
Sad to say, shortly after their debut with the staged reading Dave took ill. With great sorrow and sadness Dave passed away in September of 2022. "It wasn't supposed to happen" said Bea. "The pandemic was over, and we were ready to follow up on a few venues for our play and travel around the country during this time. But, unfortunately, Dave's health issues were taking center stage and everything else was put on the back burner."
Bea says, "Feel free to contact her if you know anyone who might be interested in presenting Widows At The Club at any local community theater. If would work well as a full production or as a "Staged reading" with a talk back afterwards.
Thank you for reading About Us